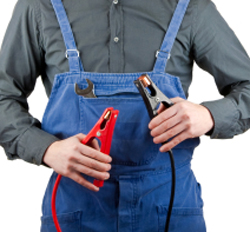 Research shows that 60 percent of recent college graduates cannot find a full-time job in their chosen profession.  Of course, part of the reason is that fewer jobs have been available during the recession, creating a more competitive environment. However, having an undergraduate degree in an area not directly related to the open jobs is also an issue for many recent grads. For example, you might have majored in philosophy or literature, but after scouring job listings and not getting called for interviews, you realized you need skills that directly apply to a business environment.
A new trend is emerging among universities in the United States to combat the difficult job market. Master in Management (MiM) degrees are shortened master's programs specifically designed for undergraduates from non-business backgrounds and budding entrepreneurs. The primary goal is to teach college grads under age 24 real world business skills that can immediately apply in a professional work environment. These programs cost much less than an MBA program, don't require several years of work experience for admission, and propel students into the workforce quickly, usually after just one academic year.
Check out how a MiM degree can jump-start your career:
1. Positions you as more marketable to employers
Once students complete a MiM degree, they can add skills, such as reading balance sheets and financial statements, developing marketing plans and managing projects, to their resumes. ASU's MiM program, for instance, delivers core business curriculum, including strategy, accounting, finance, economics, business communications, project management and leadership. The program also culminates in a capstone consulting project with a real business. This means students can include real-world experience on their resumes and discuss in job interviews the problems they solved for these companies.
2. Enhances your undergraduate degrees
Employers value the holistic thinking students have from liberal arts and diverse undergraduate backgrounds, but they still need entry-level candidates to understand basic business concepts. Also, since young entrepreneurism is on the rise, with 54 percent of recent graduates saying they want to start or have already started their own businesses, business skills are even more important for those interested in being their own bosses. For example, if a student majored in journalism and wants to freelance, then he or she should consider a MiM degree, allowing him or her to wear all hats required to get a freelance career off the ground.
3. Less expensive than a MBA
A MiM degree is less expensive than many other graduate degrees. At ASU, for example, the MiM degree is approximately $22,000 for in-state residents and $36,000 for out-of-state residents, and many students secure financial aid. This cost is in contrast to a typical MBA's range of $47,000 to $100,000. In other words, tuition for a MiM degree can cost less than half of an MBA degree's price. MBAs are still pertinent to already-working professionals who want to pursue an eventual C-level position, but for recent grads looking for entry-level jobs, a MiM is a more fitting option.