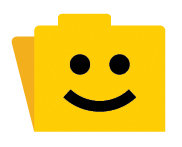 It's a pretty simple formula – you get out as much as you put in – 100 generic LinkedIn invitations will yield 100 generic connections.  But since you're a smart and savvy LinkedIn user, you'll capitalize on this opportunity. Leave the lethargic, generic suckers in the dust and stand out using a little something called personalization.
So, what's the return on investing time and energy writing tailored invites? Quality, memorable connections—and a starting point for a real conversation that could lead to your next opportunity. Plus, it's only 2-3 sentences of work!
Use this as a guide to make the most of LinkedIn via an effective invitation:
Step 1. First, mention how you came across their profile. Remind them how you know each other. Hi Susie, I noticed you're a leader in the marketing field and a fellow Highlander!
If you don't know the person, take a shot in the dark and continue to No. 2. 
Step 2. Mention something you respect about them professionally. Whether it's a blog post they wrote or an interesting point they made in a forum discussion — show them you know who they and appreciate their work. Thank you for sharing your valuable knowledge. I love your writing style, especially in your post "Why you can't Ignore Social Media."
Step 3. Second, mention how you can help each other — whether it's sharing industry knowledge via article updates or sharing your networks. Remember to end with a question that prompts action on their part, such as "Would you mind connecting?"
LinkedIn is a great career tool -- so is CareerBliss. Search millions of  jobs to find the perfect career fit.