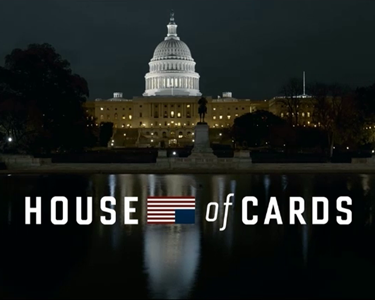 Warning: spoiler alert! This post is dedicated to House of Cards fans who have (probably binge watched) the whole first season on Netflix.
In House of Cards, director David Finch leads us through the backdoor of the White House to feast on the brilliant mind of Frank Underwood (played by Kevin Spacey), the House Majority Whip.
Underwood might be a little twisted (okay entirely corrupt), but his powerful tact can certainly teach us a thing or two about how to successfully persuade interviewers that we are the best fit for the job.
Disclaimer: We are by no means encouraging any black-hat trickery to get the job you want. Instead, let's focus on the practical ways to successfully influence people, presenting your best self and really drive home your strength effectively:
1. Your Personality Can Make or Break You
When (again, major spoiler alert!) when the fictional President of the United States starts interviewing the first round of candidates for potential vice presidency, the chief of staff and Underwood bring in the most qualified and gifted legislator on board.
While she is brilliant on paper – her interview is pretty painful to watch.
The fictional President of the United States asks some simple, open-ended questions, like "tell me about your experience as the chair of the oversight committee?" Her response: long pause. "It's been … rewarding?" Long pause. I'm pretty sure a pin dropped.
The whole time, I was waiting for the interviewee to exhale at some point. After the interview, the president furiously said, "I don't want people who make sense on paper!"
Lesson: In your next interview, showcase the best parts of your personality. Make it a conversation, not an interrogation. No matter how qualified you are, this can make or break you!
2. Use Your Weaknesses to Gain Trust
Underwood knows that people love a good story about redemption and humility. That's why, when Underwood props up Congressman Peter Russo, drug addict, rather than trying to cover up his bleak past, the campaign sheds light on it and talks about his redemption. He is human. He is humble. And he can prevail.
Lesson: Interviewers don't just want to hear about how amazing you are. They want to hear what you do when faced with tough times. Know your stories of when you overcome weaknesses like the back of your hand.
This type of honesty will create trust in your brand new relationship. 
3. Offer Evidence and Let Him Arrive to the Conclusion Himself
For instance, when Frank convinces Russo to betray his friends by closing the shipyard and running for mayor, Russo is completely resistant at first. Rather than shoving the proposition down his throat, he sends in his kryptonite -- love interest Christina who genuinely tells him "you'd be a great mayor." This real, evident support from a loved one convinces him to take the bait.
Christina is proof that running would be a positive move. People like to be shown, not told.
Lesson: In an interview, rather than just saying "I work well under deadlines" offer support by talking about your most pressing deadlines and how you beat them in the most efficient way possible. The stories will serve as evidence. And your interviewer will be much more impressed and convinced of your strength under pressure than if you simply told, not shown him.