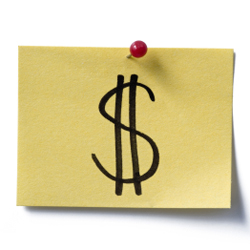 We wanted to get a glimpse of the top 10 professions for making a sweet salary in 2013, so we asked our super savvy data guy (thank you Jimmy Vuong, you the man!) to analyze our database of millions of salaries.
We only considered jobs for which we had at least 5,000 salaries submitted by professionals during 2012. This is by no means a scientific survey, but it provides a good idea of which fields and job titles offer financial security.
Here's the list:
1. Senior Project Manager – Average Salary: $100,780
Project management has a booming job market right now. It's a hot skill that's incredibly in-demand by companies looking for folks who can successfully facilitate multi-team projects harmoniously. It's a tough gig, but reaps great rewards for seasoned experts of SCRUM, Agile and other strong project management techniques.
2. Senior Consultant – Average Salary: $99,275
This is a pretty broad title. Whether you are in biotech or finance, if you create a career path toward senior consultant, you need to have super strong analysis skills, excellent communication skills and heavy duty problem solving skills. Many senior consultants hold MBAs as well.
3. Director of Sales – Average Salary: $92,212
The director of sales is an important cog in the money-making machine of most profit-driven business. Knowledge of Internet marketing, SEO and experience with meeting sales goals is a must for this role.
4. Senior Software Engineer – Average Salary: $91,507
Seasoned software engineers have a truckload of strong technical skills, like JAVA programming, program analysis, logic programming and beyond!
5. Program Manager – Average Salary: $88,718
Some critical skills for program managers include: project management skills, relevant programming experience is a must, and organizational skills for managing programs from inception to execution.
6. Regional Sales Manager – Average Salary: $84,695
When you're managing an entire region of salespeople, some must-have skills include a deep knowledge of the customer base, leadership skills, strategy and the technical side of sales, like experience with Salesforce or CRM.
7. Director of Operations – Average Salary: $82,860
The director of operations needs to not only have all the relevant technical skills, hands-on operational experience, and analytical skills to measure its success—to name a few.
8. Product Manager – Average Salary: $81,967
If you're good at maintaining products and growth plans, then product management may be in your future (and a salary that's not too shabby).
9. Controller – Average Salary: $80,634
As part of the accounting team, the controller is responsible for maximizing the bottom line. Required skills include: analyzing variances, monitoring internal controls and auditing.
10. Director of Marketing – Average Salary: $76,474
The director of marketing works closely with sales and PR to implement creative strategies that draw consumers toward the company. Creativity, SEO, handling strict deadlines, writing and marketing planning are must-have skills for this role.
Just a friendly tip: The CareerBliss salary database is a handy-dandy tool to help job seekers like you research what you should be making. Find out your market value before your next interview or annual review. It's simple! All you have to do is search by job title or company to find out the average salary.