Who is Maria Fallon? She's this week's CareerBliss office fashion icon! Fallon is a marketing assistant at a publishing firm in the United Kingdom. And we love her office style! She's wearing a burnt orange coat that pops and has a unique cut over a ruffled top that screams "summer!" Her high-waisted printed skirt with unique floral design is adorable also!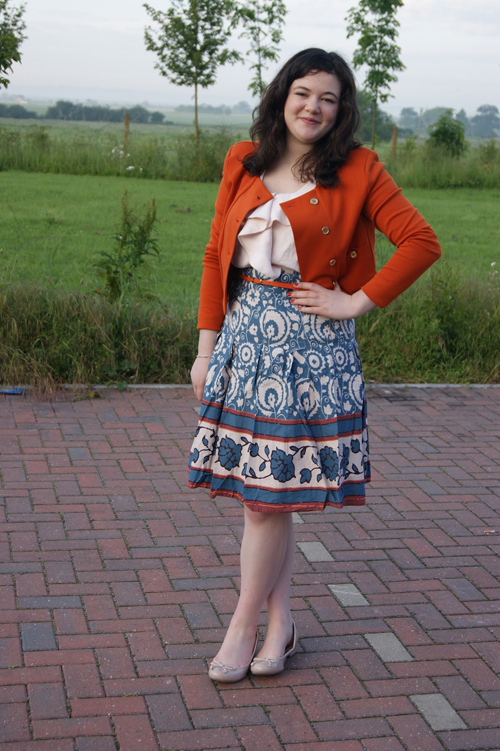 We love Maria's orange skinny belt too! Sarah McManus, a fabulous stylist and fashion blogger in Boston, Mass., would approve because she suggests you "work those belts this summer to cinch your waist and add another element to your ensemble."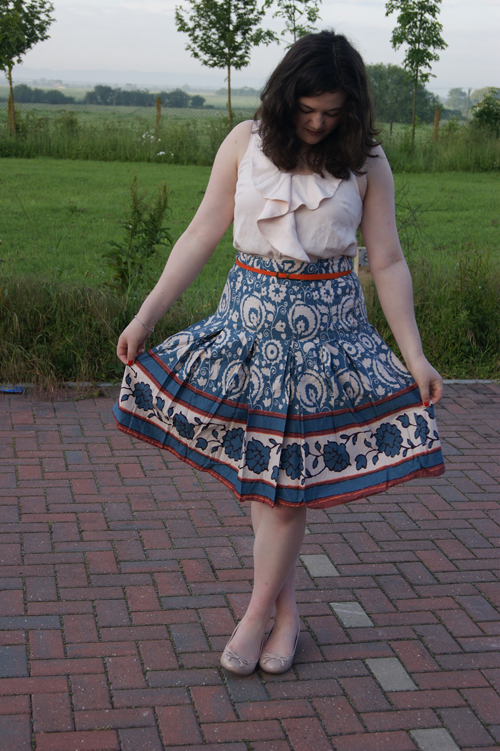 Maria's nude flats are classic and work perfectly with her outfit. If you prefer something less flat,  McManus reminds us: "You can always make a statement with your shoes. Wedges are all the fad for summer," she says. "Not only can they be dressed up or down, they are incredibly comfortable. They'll take you form the desk to a night on the town."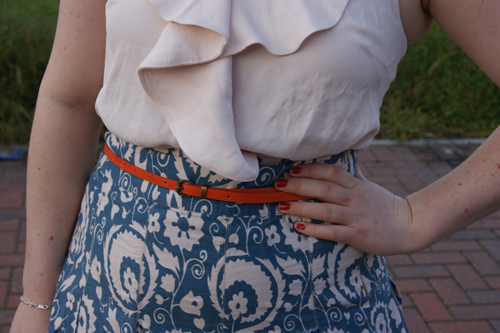 Jacket: H&M
Top: Reiss (from thrift shop)
Belt: Primark
Skirt: Laura Ashley
Shoes: ASDA
Show us your fun, fashionable office outfits!
Send a photo or collage of your favorite office style to Ritika@CareerBliss.com to be featured on our weekly fashion series, Très Très Chic: At the Office!