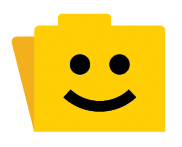 Many people take time off around this time of year. Here are some quick tips for making sure everything goes smoothly while you are gone.
Managerial Positions
Leave a Plan: Give your co-workers, or employees, clearly outlined tasks they are expected to finish while you're out of the office. Make sure they are tasks that can be performed without your input, and ensure they have the resources necessary to complete the tasks before you leave.
Touch Base: Take a few minutes to meet with each employee to ensure they have a clear understanding of the tasks at hand before taking off.
Extra Work: Give them a bit more to work on than they could possibly finish in the time you'll be gone. That will ensure you don't leave them with idle hands!
Non-Managerial Positions
Tell Your Coworkers: Tell everyone with whom you work that you'll be out of the office. Let them know the progress of each of your projects.
Head Off Problems: Ask if anyone requires your assistance before you leave and offer ample time for their response. Asking your coworkers if they need you at all gives them an opportunity to address concerns.