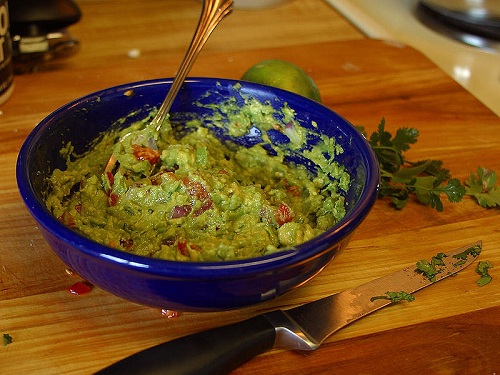 Condiments make our lives happier, with breathtaking powers that can transform any bland meal into something really special. How can such small sprinkles, dashes and pinches of something create such a profound impact on our taste buds? As a tribute, we asked our CareerBliss community to take a poll asking: If condiments were currency, what would you work for?
Out of over 900 people who took our poll, 37 percent said they would work for guacamole! It's green, savory and made up of one of the top-tiered produce you can buy. Smart, move, CareerBliss readers!
The rest of the condiments are pretty neck and neck. Salsa and ketchup are the second favorite.
Here are the full results of our condiments poll:
37% Guacamole
16% Salsa
15% Ketchup
10% Ranch
9% Wasabi
7% Mayo
6% Mustard
Honorable mentions
Kimchi, voted by reader Lily Kim
Mole sauce, voted by reader Explorer
Photo courtesy of Wikimedia Commons