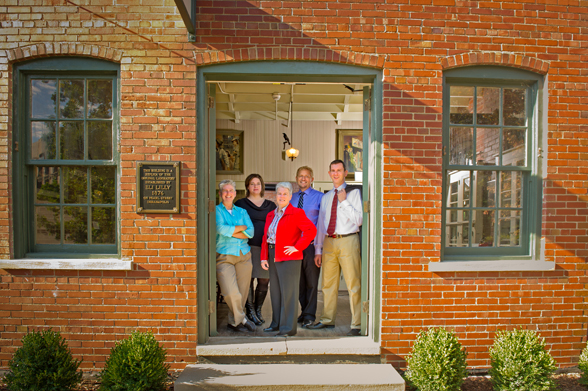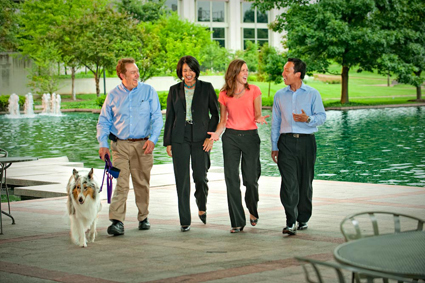 Pharmaceutical giant Eli Lilly – founded in 1876 by its namesake, Col. Eli Lilly -- has been built on a foundation of integrity, excellence and respect and caring for people. And it all starts with how the company treats its most valued asset: its more than 38,000 employees.
As evidence of Eli Lilly's culture of integrity and mutual respect, the company made it onto CareerBliss' Top 50 Happiest Companies for 2012 list thanks to positive reviews from employees who enjoy the work flexibility, rewarding benefits, social collaboration, perks and, most of all, the chance to make a positive difference in the world.
"As a company whose culture is built on helping and improving the lives of others, being recognized for our commitment to our own workforce is very rewarding to us."
Shaun Hawkins, Chief Diversity Officer.
Here's what Ely Lilly has to say about its culture
"Our legacy dates back 135 years to our founder, Colonel Eli Lilly. His vision and his commitment to patients, employees and communities set a strong tone for our company that continues today," says Shaun Hawkins, Chief Diversity Officer.
"Our business has prospered because of our people" he says, "people with a talent for innovation and a passion for making a difference by finding treatments for the most stubborn diseases; people whose talent is matched by their generosity; and people with strong values and a determination to prevail, regardless of the challenges."
Cool Eli Lilly perks
We offer a wide variety of programs and tools to engage our employees and foster and promote teamwork. This strategy is long-term. As J.K. Lilly Jr. in 1916: The good will of our employees is not based on wages alone.
Just a few perks include:
Flexibility: We have introduced guiding principles for flexibility in the workplace. Flexibility is a productivity tool that allows for adaptation of how, when and where work is completed.
Supervisors discuss with their employees the needs of the individual and the work group, and the types of flexible work arrangements that are appropriate for a particular position. For some positions, such as manufacturing operational roles, employees need to be present during a certain set of hours. But, for others, flexible work arrangements are possible.
For our employees, flexible work schedules are about lower stress levels, better health, a stronger focus on work while working and greater trust – all leading to loyalty, inspiration and innovation. For Lilly, flexibility is about being able to recruit and retain the best talent in a competitive marketplace, preparing for the changing environment and reducing the cost structure related to absenteeism, healthcare, etc.  – all leading to improved levels of engagement which drives productivity.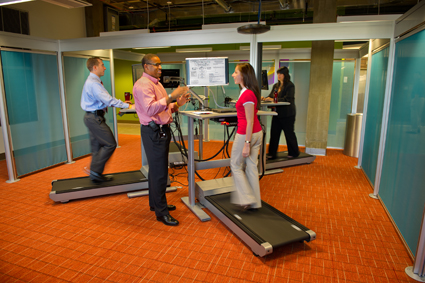 On-Site Farmers Market: The farmers market at our Corporate Center and Technology Center South on Wednesdays reinforces Lilly's commitment to health and wellness. The markets offer locally-grown, in-season fruits and vegetables, locally-raised meat, chicken, eggs and goods such as jams, jellies, honey, and cheese. The market also has a website so that customers can preorder and have items available for pickup at the booth. The farmers market makes it possible for employees to shop for healthy foods for themselves and their families right on campus.  We are striving to create an atmosphere which is relaxing and fun. It's kind of a mini getaway during the day.
Connecting Hearts Abroad: Our new signature employee engagement program allows 200 employees to volunteer, on company time, in countries where people lack access to quality healthcare. The program, which we launched this year, is helping employees from all different operational areas learn about the diverse populations our company is trying to serve.
The Loop: We recently launched a new tool for business-oriented social collaboration. The Loop, an internal social networking site, offers employees a new platform for collaborating across teams, functions and geographies. Available to all employees, the online forum has helped our employees meet new experts within the company, expand internal professional networks and make new friends.
The Bridge: This online employee engagement and networking tool is aimed at creating a global conversation about the role Lilly and our employees play in making the world a better place. The Bridge offers a location for Lilly employees to learn about volunteer opportunities, share their stories of volunteerism or nominate a colleague for a company community service award, among other topics.
Food: We have shifted toward healthier options and have reduced the number of less healthy options. We began subsidizing many healthy food choices in our Indianapolis employee cafeterias this year.
What is the Eli Lilly work environment like?
Four key components: Flexible. Health and fitness oriented. Collaborative. Creative.
We have been enhancing our on-site fitness and recreational facilities. We provide shower and bike racks for our more than 150 Indianapolis employees who commute to work on bicycle.
We announced facilities enhancements earlier this year an important part of the changes on our campus are focused on employee fitness and wellness. This is a continuing theme for Lilly because we know that people who are physically active are more creative, more energetic, and more productive – both at home and at work. We need employees to be at their best to accomplish our mission, and we know employees want to be at their best to live life to the fullest.
We have not reduced our on-site services through the years and are instead always looking for ways to make things more accessible to our employees. Just a few of the services we offer: fitness facilities, child development centers, cleaners, credit union and convenience store.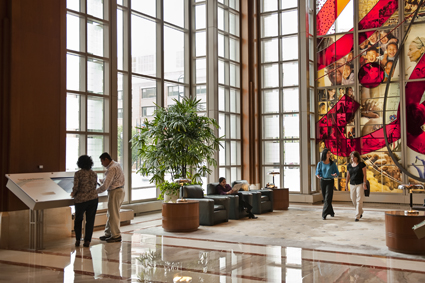 What Eli Lilly employees have to say
"The most exciting thing about working at Lilly would be the resources and expertise available at Lilly. All the resources and expertise can be meaningless if there is not a purpose. So, here the purpose is to help patients. I feel the passion, the commitment, and am proud every single day when I work in Lilly. This is what makes me feel the most excited." –  Christine, Clinical Research Physician
"I think the culture is a really good fit for my personality. I like that we have flexible hours and I am fortunate to work in a mobile workplace. My job is exciting it feels meaningful working to design life changing, and life improving drugs, and that keeps me inspired to come to work every day." – Kim, Project Manager Scientist
Top Three Reasons To Work for Eli Lilly:
We invest in our people – in competitive salaries, in training, in development programs, and in their health and well-being.
We create a culture that fosters collaboration, inspires creativity and attracts top talent. Innovation depends on talented, engaged, creative people.
The chance to make a positive difference in the lives of patients worldwide.