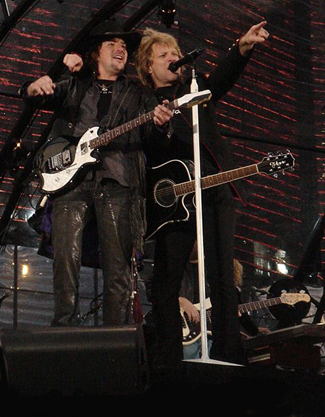 Meet Dave. Dave is the guy who sits in the corner cube, which is jam-packed with geek toys, dying potted plants and superhero action posters.  His inbox is overflowing, and flow charts paper the walls several inches deep. He looks like he was born in that cube. Everyone knows Dave. He's been there forever, although nobody is really quite sure what he does. Something with servers, right? Sure.
One morning, Dave is not at his desk. Nobody really notices until about lunchtime, when a tiny red light starts blinking on the boss's computer screen. Server Number 3 is in meltdown. The boss frowns, taps the screen and calls Dave. Dave doesn't pick up.
Ten minutes later and the half company website is down, while the corporate front page is showing an embarrassing shot of the CEO from the Christmas 2007 company party. The office erupts. People are running, slamming doors, barking into phones. Everyone is looking for Dave.
Meanwhile, Dave is lying unconscious in a hospital five miles away, a blissful smile on his face as nurses adjust his morphine. The bus that hit him on his way to work this morning suffered no major damage, but the stocks of the Fortune 500 tech company Dave works for just took a major nosedive.
Every company has a Dave. These people are the cornerstones of their companies. Unseen, unsung and usually unappreciated, they toil away quietly in their corner cubes for years until the day comes when, for whatever reason, they aren't at their desks one morning.
We all like to feel valued in our jobs. It's one of the most basic human desires. Unfortunately, the current economy has created a climate where many of us are afraid of losing our positions. To make ourselves feel more secure, we play our cards close to our chest when it comes to exactly what we do at work. If we're the only one at the company who can do what we do, why teach the new intern how to deal with a server crash? What if the boss sees that the intern can do your job too, and hires him on a lower wage than you?
To counteract this climate of fear, managers and company leaders need to avoid becoming complacent when it comes to their most valued employees. To begin with, they need to create a disaster preparedness kit by recognizing exactly which individuals are invaluable to the organization. The people who do the most essential jobs tend to be the ones who have been with the company so long that they blend into the wallpaper. Chances are you don't think much about water until the day comes when you get stranded in the desert.
Managers should periodically review their team's job responsibilities, and ensure that those workers with the most essential job duties create a physical training guide for others on how to perform their job duties. In the case of IT and Tech industries, this guide may be a thick volume which takes many days to create, but this will more than pay for itself in terms of time taken to create it when it's creator comes down with the Bubonic Plague three days before a new international product launch.
The 'Hit By a Bus' scenario can happen to any company, big or small. Even those of us who manage people in non-regular jobs should abide by this rule and 'back up' employees their business cannot survive without. For instance, as I write this, Jon Bon Jovi is standing in an Olympic sized stadium in Calgary, tearing his hair out because his guitarist Richie Sambora disappeared just a few hours before a sold-out show on the first leg of the band's 50-date 2013 tour.
Sambora cites personal issues for his no-show this afternoon, but he is the one vital cog without which the Bon Jovi machine – currently worth millions of dollars - cannot function. And his unexpected disappearance is more than personal to the hundreds of concert promoters, stagehands and event organizers whose reputations and livelihoods depend on him being there in a set place at a set time, guitar in hand.
Whether or not Jon Bon Jovi has a backup guitarist for the coming week's shows remains to be seen, but one thing remains clear: no company is immune to financial losses caused by a lack of a back-up plan to cover its most vital workers. Company bosses typically reward the highest achievers and the strongest performers, but by recognizing those people without whom their organization cannot run, and by backing up their valuable knowledge, they pave the way to creating a more solid foundation for the future of their business.