CareerBliss has salary info, hundreds of thousands of company reviews and millions of jobs!
---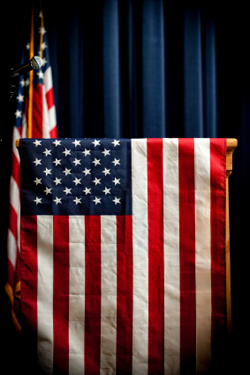 If you didn't tune into last night's presidential debate, you missed a critical conversation that could very well determine the course for American jobs. No worries, we've got you covered!
To kick off the debate, each candidate had two minutes (well, they were supposed to have two minutes) to outline their plans to promote job growth and lower the nation's unemployment rate.
In his opening speech, President Barack Obama said, "over the last 30 months, we've seen five million jobs in the private sector created. The auto industry has come roaring back and housing has begun to rise. But we all know that we've still got a lot of work to do."
Presidential candidate and former governor of Massachusetts Mitt Romney, on the other hand, said we need to change course in order to put more Americans back to work.
Here's a breakdown of some of the most important takeaways from the debate that will directly affect job seekers and professionals like you:
1. Obama Would Make Education His Top Priority for Job Growth
Obama emphasized investment in education as the number one solution to the jobs crisis.
If reelected, Obama said he would hire 100,000 more math teachers and science teachers. In addition, he would create two million more slots in community colleges for job training.
2. Romney Values Education, But at the State Level
Romney later clarified that he is  all for education and all for hiring more teachers, but that the specifics should be decided on at the state level.
3. Both Agree that Bolstering Small Businesses is Part of the Solution
However, each candidate has a different idea of what constitutes a small business. Obama would focus on helping those with small profits, while Romney's tax breaks would include high-profit companies with less than 500 employees, like — as Obama pointed out —
some of Donald Trump's companies.
Romney: "54 percent of America's workers work in businesses that are taxed not at the corporate tax rate but at the individual tax rate. And if we lower that rate, they will be able to hire more people."
Obama, on the other hand, wants to eliminate the tax cuts for anyone making over $250,000, and "97 percent of small-business owners would not see their income taxes go up." He also mentioned that, as president, he cut taxes 18 times for small businesses and would continue to help small businesses.
Romney argues that the top three percent are the job creators. "Those businesses that are in the last three percent of businesses happen to employ half -- half -- of all of the people who work in small business," Romney said.
4. American Energy Production is the Key to More Jobs
Both candidates agree that the energy sector is the future of American job growth. However, which do you think is more essential for job creation — renewable energy or gas and oil production?
Obama wants to invest in alternative energy sources, like wind and solar and biofuels. Romney's goal is to make North America energy independent ASAP.  He said he'll double the number of permits and license to increase natural gas and oil domestically. "And also get the -- the oil from offshore and Alaska. And I'll bring that pipeline in from Canada."
Both candidates believe that more energy production in the US will create more jobs. This report by CNBC can help you decide which path to job creation through energy is best.
5. Who is Looking Out for Your Take Home Pay?
Honestly, there was a lot of confusion in last night's debate when it came to the tax plan. Both candidates agree that corporate tax rates should go down. And both said they want to bring down tax rates for the middle class.
At one point, Romney said: "I will not, under any circumstances, raise taxes on middle-income families. I will lower taxes on middle-income families. Earlier on, Obama said: "I believe that the economy works best when middle-class families are getting tax breaks..."
There was plenty of irritating he said, she said going on when it came to the candidates tax plans.
For a more straightforward breakdown of each of the candidate's tax plan, check out this great, simple breakdown by Bill Bischoff, aka the tax guy, on SmartMoney.com: On Taxes: Romney vs. Obama to figure out which candidate would positively benefit your take home pay.
Guest posts make us happy! Want to contribute to CareerBliss? Check out our submission guidelines.