CareerBliss has salary info, hundreds of thousands of company reviews and millions of jobs!
---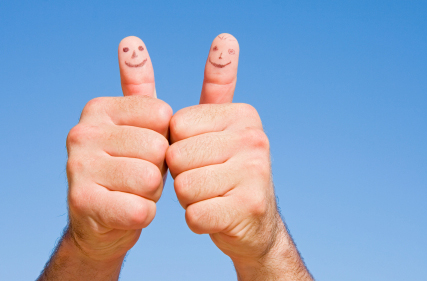 Creating the perfect resume is an art, especially when you factor in the competitive job search environment. It takes time and dedication to develop a resume that will have employers scrambling to contact you.
Sound daunting? Never fear, good news is here.
Resumes are changing in a way that will be beneficial to selling yourself to potential employers. Transferable job skills can be acquired from a number of activities, not just previous employment experience. Today, skills are just as valuable as your employment history.
Here's how to identify and market your skills, whether they are job-related, transferable or adaptive:
Develop Your Transferable Job Skills
Valuable skills don't just come from paid employment. It is beneficial to draw from volunteer experiences, classes, projects -- even your hobbies.
Some different types of skills include:
Communication skills: These are derived from all forms of communication, whether it's your ability to write clear and concisely, listen attentively, speak effectively, lead discussions or express ideas.
Interpersonal skills: Draw on skills that reflect your ability to work well with others. Are you supportive and cooperative? Narrow down the list and identify which skills make you an asset to a team environment.
Organizational skills: Are you extremely organized and detail-oriented? These skills include your ability to manage meetings, multi-task and set (and reach) goals.
Management skills: You certainly don't need to have traditional management experience to gain these. Have you coached a soccer team or lead groups? Explore your ability to direct others, implement decisions, delegate responsibilities, and manage conflict.
Research and planning: If you are a problem-solver or great at identifying resources, these skills should be emphasized in your job search materials.
Categorize Your Job Skills
Display your skills in a way that's beneficial to your potential employer. Here are some different ways of categorizing skills:
Job-related: These skills are acquired from previous job experience. It is important to match these skills specifically to the job you are applying to. Read the job description closely and draw a line between your skills and the job duties.
Transferable: These are acquired through a variety of experiences that aren't specifically related to your employment history. Draw on skills that would express how you deal with certain job elements, data and people.
Adaptive: These are skills related to your personality and innate characteristics that determine you work style.
The presentation of your job skills is key to grabbing the attention of potential employers. Keep your skill list short and to the point. Don't bury your skills at the bottom of your resume, especially if you are certain that your unique skill set could be the perfect fit. Placing your job skills at the top of your resume helps employers take notice and doesn't waste any of their time.
Understanding and developing your skill set is one simple step of marketing yourself as a better job candidate.
Guest posts make us happy! Want to contribute to CareerBliss? Check out our submission guidelines.