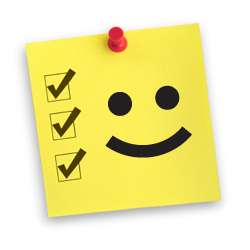 With graduation quickly approaching, many of my friends are a little panicked. Only a handful have been able to find jobs, and many are unsure of what is to come next. With the uncertainty of the future just in front of us, many college students have a difficulty making the shift from college to the real world.
The transition from cap and gown to pantsuit and briefcase can be made much easier if you prepare yourself ahead of time. The weeks leading up to graduation can be incredibly stressful and hectic -- on top of completing all of your assignments for the semester you also have to worry about family coming into town, moving out and about a hundred other miscellaneous tasks.
Luckily, coming up with your post-graduation plan is easy. Before you bid your frat brothers and study group friends goodbye, make sure you are prepared with the following items packed:
1. Letter of Recommendation from Professor
Whether it's an advisor, a research moderator or a teacher that you've developed a special bond with, talk to them about writing you a letter of recommendation. Present them with your resume and even a few talking points for them to cover. Many companies require a letter of recommendation when you apply for a job, and while letters from internship advisors and bosses is excellent, you definitely score points with employers when a professor raves about you as well.
2. Career Center Contact Info
Just because you won't be a student anymore doesn't mean that you can't take advantage of your campus career center. Many colleges have an excellent career center than you can even access online. Here you will find interview tips, resume critiquing opportunities, and even full time positions and internships. Even if you never made use of this as an undergrad, it's never too late to check out all that your alma mater can offer you.
3. Alumni Association Membership
I'll admit, I've quickly walked past their tables outside the student union with my head down thinking, "I haven't even left yet and you're already asking me for money?" However, the alumni association is a really great resource for new grads, especially if you plan to move to a new city. Your university has alumni all over the world, and being a member of this association can provide you with valuable networking contacts. It might cost you a little bit, but the reward is incredibly worthwhile.